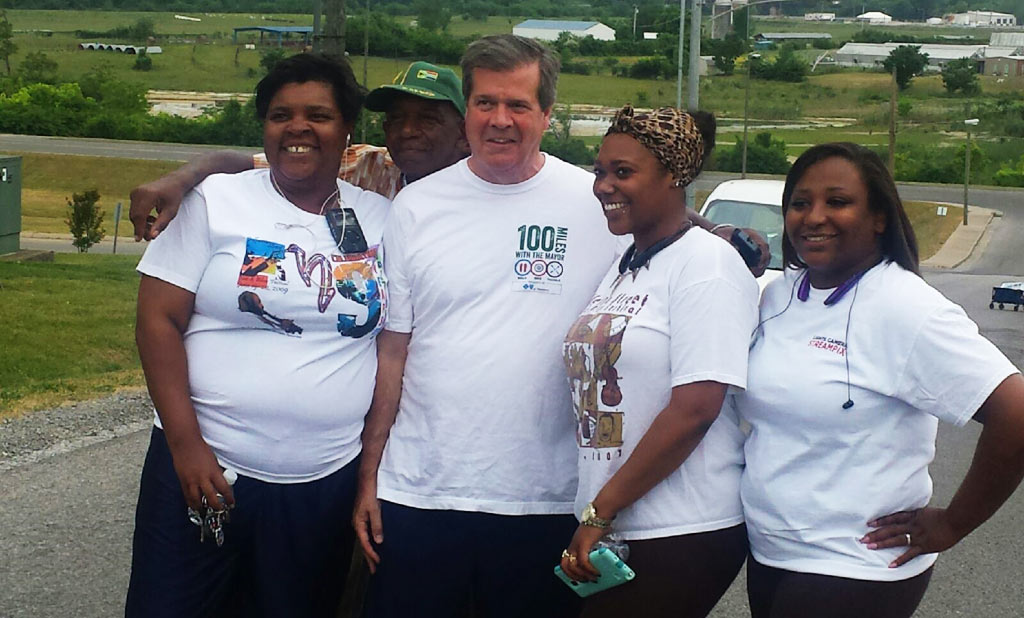 JUMP Board Chair Marlah Green, Mayor Karl Dean, K'nesha Ewing, JUMP Exec. Assistant, Tamika White, JUMP Workforce Program Consultant, participating in the North Nashville leg of Mayor Dean's "Walk 100 miles" campaign, which began at Hadley Park, the oldest African-American park in the county, and progressed through TSU, Meharry Medical College, Fisk University. and on Jefferson Street from 16th Ave., N. to 28th Ave., N.
JUST A FEW REASONS TO BECOME A JUMP MEMBER:
JUMP members' donations are tax deductible
JUMP actively markets and provides public relations for its member businesses through various media
JUMP advocates for the Community on Political and Community Issues
JUMP hosts workshops for members to assist in qualifying for government contracts and other bidding opportunities
JUMP actively decreases area unemployment and provides a consistent labor source for members
Click The Membership Level You Wish To Pay Below.